Inside NOVA's "Picture A Scientist"
Thursday, April 29, 2021 at 7:30Pm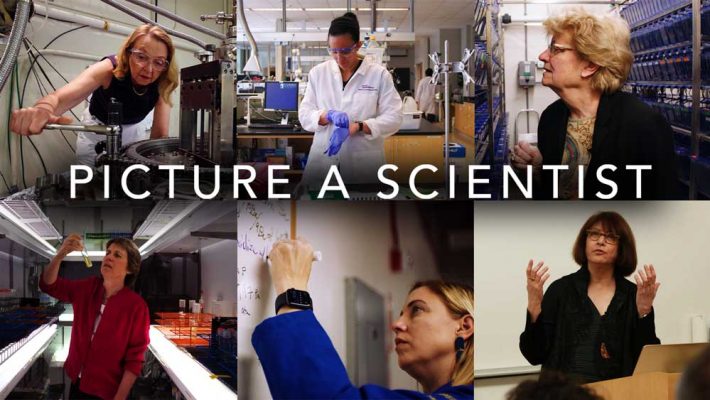 About the Film:
Women make up less than a quarter of STEM professionals in the United States, and numbers are even lower for women of color. But there is a growing group of researchers who are writing a new chapter for women scientists, exposing longstanding discrimination, and leading the way in making science more inclusive. A biologist, a chemist, and a geologist lead viewers on a journey through their own experiences in the sciences, ranging from outright harassment to years of subtle slights. Along the way, from cramped laboratories to spectacular field stations, scientific visionaries, including social scientists, neuroscientists, and psychologists, provide new perspectives on how to make science itself more diverse, equitable, and open to all.
Join us for a clip from NOVA's "PICTURE A SCIENTIST" and a panel discussion about the challenges faced by women in STEM. Moderated by GBH radio and TV host and commentator Callie Crossley, the conversation will feature Director Sharon Shattuck and three scientists—Nancy Hopkins, Ph.D., Jane Willenbring, Ph.D., and Paula Hammond, Ph.D.— who will discuss the issues explored in this powerful documentary.